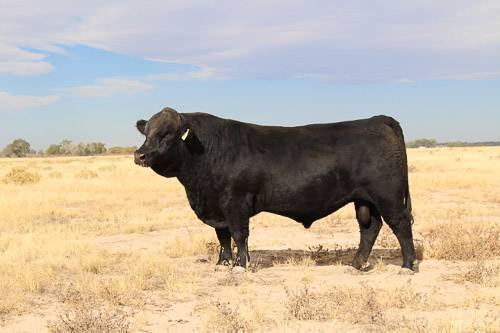 Candid shot of Nightforce B30 (ASA #2899305) in pasture
Reflected R Ranch uses artificial insemination, embryo transfer, and natural-service sires in its breeding program.
AI sires for the 2017 registered calf crop include:
Connealy Combination,
Cowboy Cut,
Marshall,
Nightforce B30,
Night Ride,
Robust,
Substance, and
Zenith.
Top natural service herd sires include:
Nightforce B30. This bull is part of the ASA carcass merit program and an AI sire for other breeders. We own 100% of this bull, who is a heavy muscled Night Ride son with jaw-dropping body capacity, combined with a heavy-boned, sound undercarriage. He is in the top 1% of $API, $TI, CE and marbling! See our FOR SALE page on details on ordering semen.
Shear Force B54, ranked in the top 1% of CE and top 2% of API. This Shear Force son was owned in partnership between Reflected R Ranch and T-Heart Ranch before his death in July 2017 from rattlesnake-bite complications.
We are excited by the ASA planned mating calculations from the above sires, which we know will produce great genetics to pass along to our customers.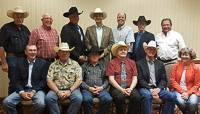 Curt was elected to the Colorado Cattlemen's board of directors in June 2017. He's honored to again serve the industry.
— BULLS FOR SALE —
We have a handful of bulls for sale now. Also save the date: March 24, 2018 for the High Altitude Bull sale, which will include Reflected R bulls.