Reflected R Ranch uses artificial insemination, embryo transfer, and natural-service sires in its breeding program.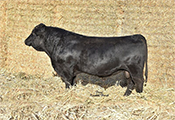 Nightforce B30
(ASA #2899305)
Top natural service herd sires include two of our outstanding bulls. We're please to have BOTH bulls be a part of the American Simmental's Carcass Merit Program. They are:
Nightforce B30 - (ASA #2899305) - is a heavy muscled Night Ride son with jaw-dropping body capacity, combined with a heavy-boned, sound undercarriage. He is in the top 1% of $API, $TI and marbling and top 10% of stayability and top 15% of calving ease.
Western Justice D616 - (ASA #3164799) - is a purebred Simmental son of True Justice and outcross to most major Simmental bloodlines. He's in the top 10% or better in CE, Yearling wt, ADG, MCE, Milk, MWW, $API and $TI.
See our FOR SALE page on details on ordering semen on these two sires.

Weaning completed
Reflected R Ranch calves are weaned and on starter rations. At this step, we've again culled bull prospects, so we're developing an elite offering of potential herd sires for you.
Curt re-elected
to CCA board
Reflected R Ranch's Curt Russell was re-elected to the Colorado Cattlemen's board during the association's June convention.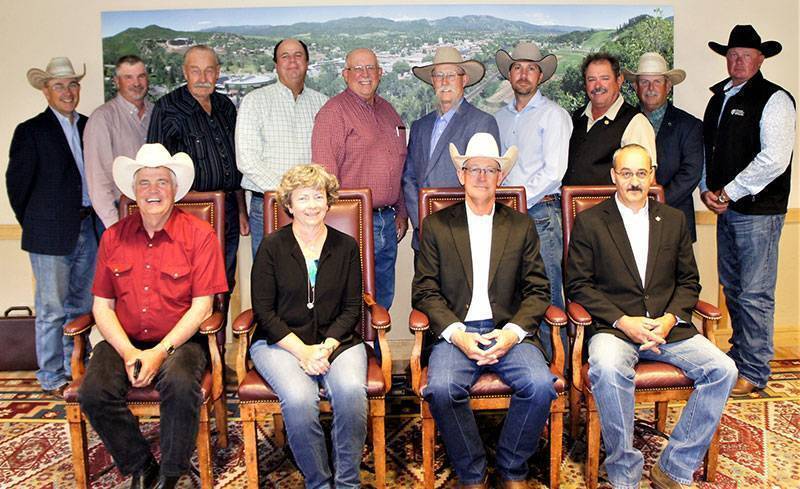 Bulls, semen, heifers for sale
Reflected R has yearling bulls, semen on proven sires, and a pot of bred females available See FOR SALE section for details or call Curt at 719-469-2857 to set up a viewing time.

One less 'hat'
Curt & Susan Russell recently sold WW Feed & Supply LLC, a feed store & mill they have owned for nearly 20 years in La Junta.
"We look forward to spending a bit more time on our ranch and with our cattle customers!


Susan featured in
"Women of the ASA"
Reflected R Ranch's Susan Schlickau Russell is featured in American Simmental's "Women of the ASA". Click here for the highlights.